Limited Edition Teardrop Trailer
This project is on hold. Leaving it online for others to use. I am building a larger trailer, someday :)
Trouble viewing video? go HERE

Thank You for checking out my teardrop project.
My Woodworking examples can be seen HERE. If you have questions please email here. zgDesignStudio at gmail dot com Thanks for looking!
Influenced by wooden sailing yachts, woody station wagons, stage couches, 30's modern, Art Deco and Teardrop trailers of the 40's - the Baja Trippers Tremendous Teardrop Travel Trailer / Toy hauler was born. It will be built of African Mahogany and Mahogany Marine grade plywood. Available in Natural finish or a painted finish. The Trailer Body is 4' x 10' x 4' with a 4' tongue.
Built Better than a yacht!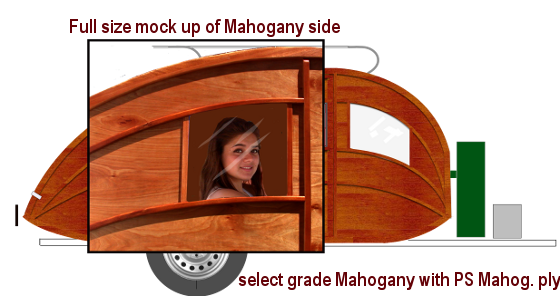 All joints are mortise and tenon, some are additionally pegged. The trim is actually structural preventing the sides and roof from flexing. The interior is also A. Mahogany with Baltic Birch storage/galley units. The exterior Mahogany can be finished with a clear spar marine varnish or painted.


Quarter sawn Mahogany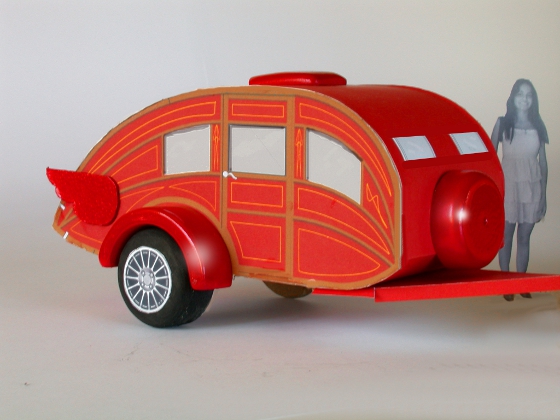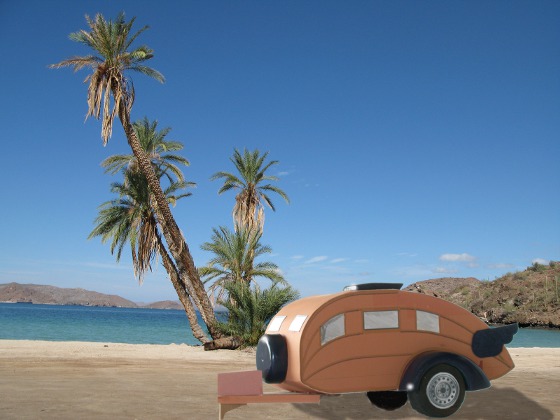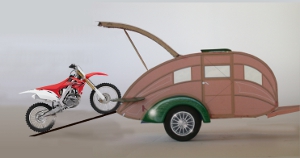 The modular storage/galley units are removable so it becomes a mini toy hauler. Built with a 3500 lb rated Dexter axle, on a 3'' x 11/2 '' structural steel channel gusseted frame, it can haul your moto or a small quad or tons of gear, well, ok, maybe not tons, but a lot! It is ready for off road adventure with a 3 axis articulated hitch, 15'' tires and 15 ground clearance.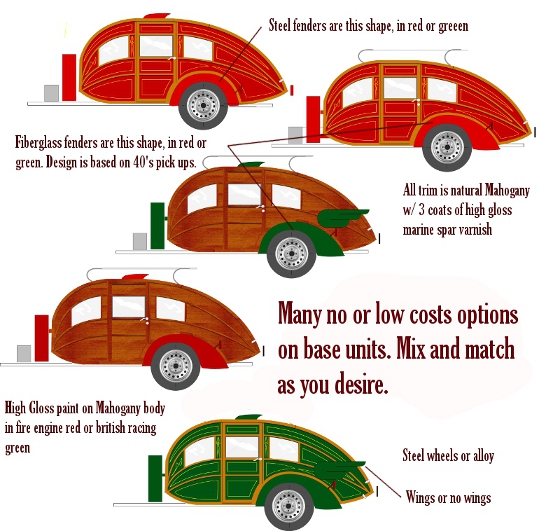 The finish, either paint or clear varnish, is marine grade. The sides, roof and floor are Sapele Mahogany, Ribbon-Stripe, Marinevectors/560_420 Plywood, Grade A both sides ( except floor is A/B), Quartered/rift sliced, not rotary cut as big box stores. African Mahogany is weather resistance and resistance to fungal attack and it is plantation grown.
( mock up shown is Rotary Cut )
Pick and choose from many options.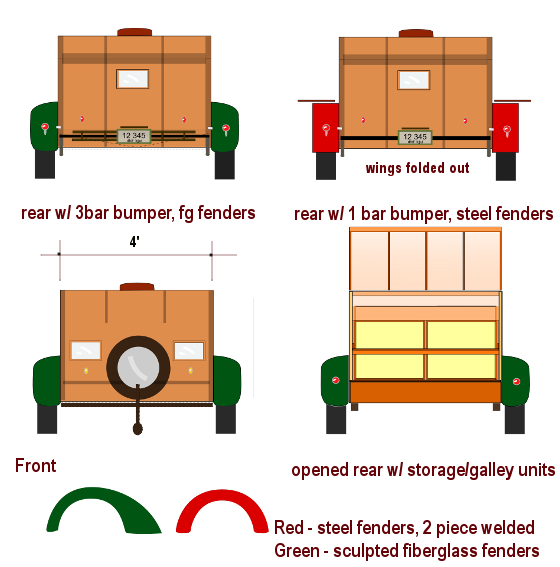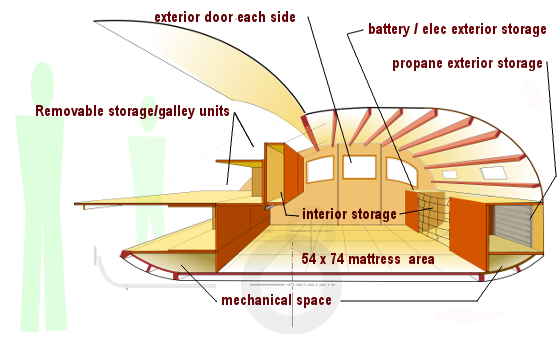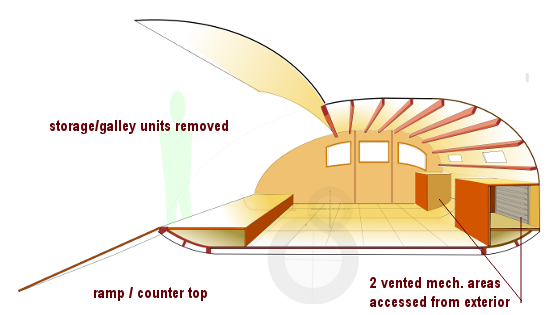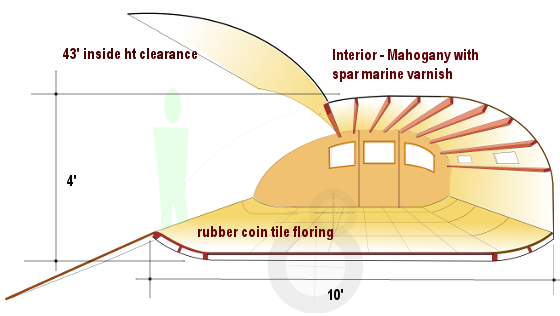 Standard features on base units
The 4 x 10 Base Unit comes ready for your adventure - off road or on. Base units include - styled fiberglass fenders, fold up wings ( counter tops), door on each side, all terrian 15'' tires, HD axle, electric brakes, removable modular storage/galley units, counter top, 3 axis articulated hitch, rubber tile floor, door locks, 5 operable windows and road ready lighting, DOT compliant.
See the spreadsheet below for a complete list of options and included features. Custom woodworking detail/feature requests are welcome.
Samples of my woodworking can be seen HERE.
download a PDF - 4 x 10 Base Unit and Options. here












































































accessories from other manufacturers








There are a zillion options and accessories on the market.








I will be providing a list and links to some.






























Please email with any questions or requests for more information










































tbd























tbd














































tbd






























tbd






















tbd


















































































































































































































tbd






















tbd